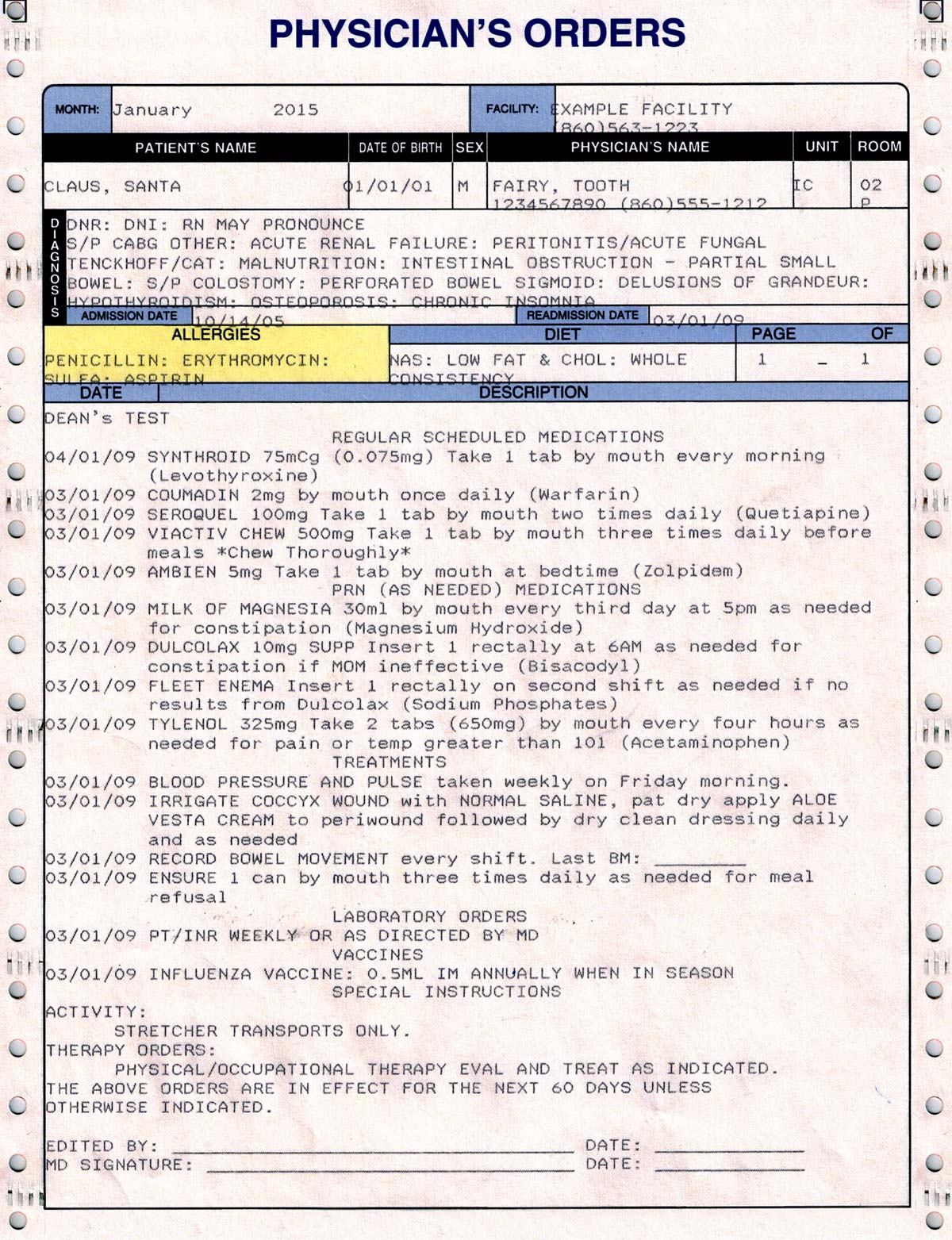 Physician Order Sheets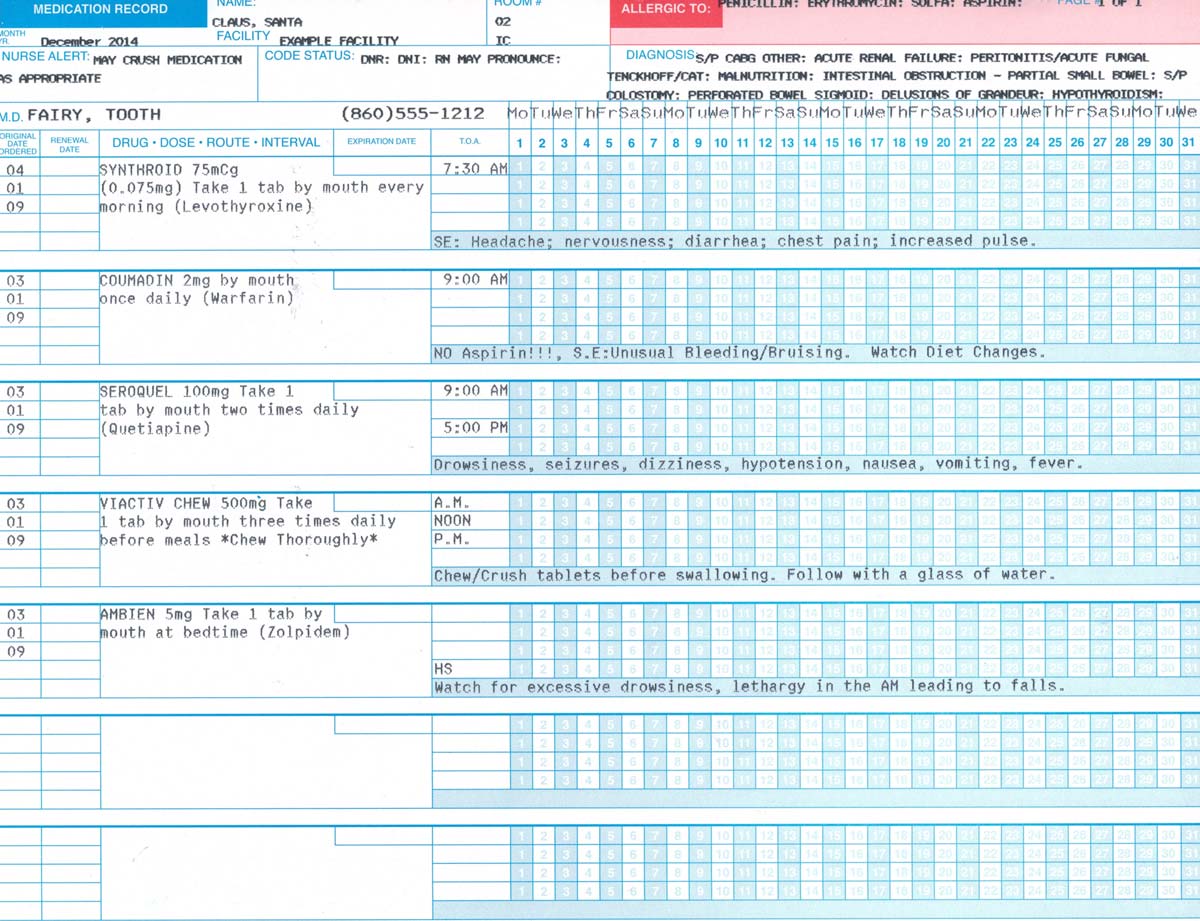 Medication Administration Records (Kardex)
Drug MARs has over twenty-five years of expierence helping to improve the care for patients in long-term care facilities across Connecticut. We provide long-term care consulting services to many Correctional Facilities, Nursing Facilities, Assisted Living Homes and Group Homes. We can assist in developing and maintaining drug formularies as well as in managing medication records and reports.
We provide an objective perspective and do not provide pharmaceuticals. Nor do we have any financial affiliation with a pharmaceutical provider. Our services are separate and distinct, so our only priority is to ensure that patients are receiving appropriate care. We can customize records based on how nurses and other caregivers prefer to receive information, and we're available to answer questions promptly as soon as they arise.
We invite you to view a sampling of our products and to contact us about how we can help your organization.
©Copyright 2014 DrugMARs, LLC. | 1233 Silas Deane Highway, Wethersfield, CT 06109 | 860-436-5804